Day 1 :
Bionanotechnology | Nanoscale materials | Nanocomposites | Nanoparticles and Nanomedicine | Emerging Nanomedicine | Computational Studies in Nanoparticles | Research and Development of Nanomedicine
Location: las vegas, USA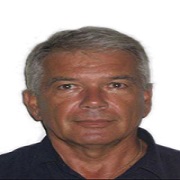 Chair
Istvan Toth
The University of Queensland, Australia

Co-Chair
Jordi Arbiol
Catalan Institute of Nanoscience and Nanotechnology, Spain Session
Session Introduction
South China University of Technology, China
Time : 16:10-16:30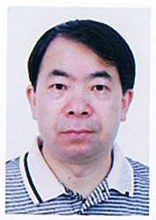 Biography:
Long-ping Wen has graduated from Xiamen University in 1982 (BS) and obtained his PhD from University of California, Los Angeles, USA in 1988. He has over 30 years of experience in Biomedical Research at various Academic Institutions in the USA, Singapore and China. He is currently a Full Professor at South China University of Technology, with a research interest focusing on Nanobiology and Nanomedicine. He has published over 100 papers, including 51 corresponding author papers during the past 10 years, in the various Sci journals such as Nature Biotechnology and Nature Materials
Abstract:
Autophagy, a key cellular degradation process, is a common response of cells upon exposure to nanomaterials. A variety of nanomaterials, including carbon, metal, and rare earth oxide nanoparticles, have been demonstrated to induce elevated level of autophagy in different cell types. Autophagy induced by nanomaterials may be either pro-survival or pro-death, and the different fate on the affected cell can be differentially exploited to enhance cancer therapy. In this talk, I will focus on the pro-survival aspect of the autophagy induced by namomaterials and how it may be exploited for cancer therapy. First, I will summarize our published work on silver nanoparticle-induced autophagy, its pro-survival nature and the enhanced therapeutic efficacy upon its inhibition. Then I will present our recent unpublished work on cancer photothermal therapy (PTT) facilitated by a type of CuPd tetrapod nanoparticles (CuPd TNPs-1). These unique nanoparticles exhibited superior NIR-assisted photothermal conversion efficiency and induced pro-survival autophagy in a shape- and composition-dependent manner. Inhibition of autophagy with the autophagy inhibitor 3-methyl adenine (3-MA) had a remarkable synergistic effect on the anti-cancer efficacy of CuPd TNPs-1-mediated PTT both in triple-negative (4T1) and drug-resistant (MCF7/MDR) breast cancer models, as it helped to achieve a level of efficacy unattainable with CuPd TNPs-2, the similarly shaped alloy nanoparticle that had a higher photothermal conversion efficiency but no autophagy-inducing activity. This work provided a proof-ofconcept for a novel chemo-PTT strategy, in which traditional chemotherapeutic agents are replaced by autophagy inhibitors. This strategy is applicable to any PTT-ready nanomaterial with the capability of inducing pro-survival autophagy and should be particularly useful for eradicating drug-resistant cancer.
Howard & Howard Attorneys PLLC, USA
Time : 16:30-16:50
Biography:
Daniel Chojnowski is an Intellectual Property Attorney who concentrates his practice in the chemical and material science arts. His practice includes global patent procurement and opinion preparation. He also counsels clients on clearance/freedom-to-practice issues, as well as on strategies for management of their global intellectual property portfolios. Prior to becoming an attorney, he was employed as an RD&I Chemist
Abstract:
Companies are often forced to internally debate whether to apply for a patent or keep the invention "secret." This question is particularly ripe in the field of nanotechnology, where methods of producing nano particles/structures are difficult to reservably engineer. Thus, the consequences of the public disclosure mandated during the patenting process can be especially harsh if an attempt to obtain a patent is ultimately unsuccessful. This presentation will explore the essential factors that should be balanced when debating whether to apply for a patent or maintain a trade secret. This presentation will also discuss relatively new procedures at the United States Patent and Trademark Office that, if leveraged correctly, will allow an applicant to have its cake and eat it too.
Husson University, USA
Time : 16:50-17:10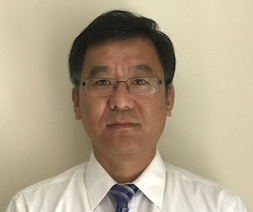 Biography:
Shuhua Bai has obtained his PhD from the School of Pharmacy, Texas Tech University Health Sciences Center. He is an Associate Professor in the School of Pharmacy, Husson University. He has had more than 16-years of research experience on the Nanoparticle-based drug delivery and development. He has published more than 30 research papers in reputed journals. He recently received the 2017 Pharmaceutical Research Meritorious Manuscript Award, presented by the American Association of Pharmaceutical Scientists (AAPS)
Abstract:
Extracellular vesicles (EVs) are naturally occurring membrane particles that mediate intercellular communication by delivering molecular information between cells. In this study, we propose to package therapeutics agents in endogenous nanovesicles, known as exosomes, derived from cancer cells. It is expected that autologous cancer cell-derived exosomes can be taken by cancer cells themselves via homing selectivity and bring the entire payload to the autologous tumor cells. Exosomes were isolated from human adenocarcinoma A549 and brain endothelial bEND.3 cell cultures using centrifugation. They presented nanosized vesicles measured by a nanosizing system. Fluorescent rhodamine 123 and anticancer drugs including paclitaxel and doxorubicin were incorporated into exosome nanoparticles by diffusion. Designed siRNA to inhibit Intercellular Adhesion Molecule-1 (ICAM-1) was loaded into exosome with the assistance of transfection reagent. Fluorescence intensity in the cells treated with autologous cell-derived exosome delivered markers was significantly increased. Exosome-delivered anticancer drugs significantly decreased cell viability in autologous cells compared to other exosomes. Exosome-delivered siRNAs significantly enhanced the knockdown efficacy compared to siRNA alone, dependent on exosome original sources and loading methods. ICAM-1 siRNA formulated in autologous lung cell-derived exosomes with the assistance of transfection agent showed the best inhibitory effect on the ICAM-1 expression compared to other treatments. Cancer cell-derived exosomes could be used as effective carriers, bringing therapeutic agents into the cells and increasing efficacy to their parental cells. The use of cancer cell-derived exosomes will be further investigated for individualized and targeted lung cancer therapy
Bioinica, Spain
Time : 17:10-17:30
Biography:
Amparo Verdu Solis holds a University Degree in Industrial Chemistry by the Polytechnic University of Valencia and Master's in Plastics and Rubber Materials. For 10 years, she developed her career as Researcher in AIMPLAS, Plastics Technology Centre. Currently, she is the R&D Project Manager of Bioinicia, SL, experts
in Nanotechnology and Electro-Hydro Dynamic Processing. She has collaborated as an Expert Member in the European Committee for Standardization CEN/TC 249/WG 7/TG one Biodegradable mulch films. Now, she is involved in SBIOC Spanish BioCluster as President of the Cluster.
Abstract:
Nanocomposites have special physical and chemical properties and an array of potential applications, in particular they can be used to adapt surface properties and introduce additional functionalities. Performance of nanocomposites depends on a number of parameters, but nanoparticles dispersion and distribution state remain the key challenge in order to obtain the full nanocomposites' potential. Optinanopro project has worked to demonstrate the benefits of the introduction of nanotechnology into packaging, automotive and photovoltaic materials production lines. Special mention to the development
and industrial integration of electrospray nano-deposition, online dispersion and monitoring system to ensure a constant quality of produced nanocomposites. Nano-enhanced coating has been applied by electrospinning, a phenomenon that occurs
when an appropriate electric field is applied to a conductive solution. Electrospinning technology has been used to obtain both self-cleaning OPVs and product repellent surfaces (with tailored repellence to selected liquids) for easy emptying packaging. Bioinicia has achieved materials with tailored polarity including super hydrophobic properties but also amphiphobic ones, a quite peculiar behavior that is much less reported in the literature. In the case of OPV surfaces, hydrophobicity will allow the panels to self-clean from dirty rain, whereas the same effect will allow facilitating the emptying and therefore reduce leftover at end of life in case of polar liquids/pastes being packaged (e.g. oil in water emulsions for cosmetics). The process required a novel multistep approach that has been patented by Bioinicia on how to use electro-hydrodynamic processes for obtaining stable layers with target characteristics.
Biography:
Sallahuddin Panhwar is a PhD Student of US-Pakistan Center for Advanced Studies in Water (USPCAS-W) at Mehran Univeristy of Enineering & Technology Jamshoro, Pakistan. Currently he is exchnage visiting scholar at the Univerosty of Utah, U.S.A. He has published more than 8 research papers in reputed journals and attended national and international conferences.
Abstract:
The aim of this study was to develop a simple electrochemical sensor for detection of (E.coli 25922) from water using gold nanoparticles. The water security and microbiological defense applications are globally concerns because of accuracy in the results and time saving technology. The traditional detection method of bacteria is requiring more time for the results. The biosensor reduce the detection time from 2 to 3 days to less than one hour with a simple identification method. The detection of pathogenic bacteria (E.coli 25922) is pivotal to public health for the water and food security. The electrochemical detection is applied for the detection of E. coli. However, in resulting the lowest bacterial concentration was weekly at 1 x 101 CFU/ml and the strongly on 1 x 106 CFU/ml. The electrochemical signal was increased with the increasing concentration of E. Cali. These results confirmed that the AuNPs-GCE is an effective approach to highly sensitive detection for the E.coli.